i swear i will update here more often with lots of fun pictures of my jew school (barnard college/columbia university is 40% jewish) and myself as soon as my computer comes back from the dead. i've met some awesome tribe members here, most of whom go to list college, part of the jewish theological seminary. (they're not studying to be rabbis. that's part of the graduate program and we're all freshman undergrads.) i've also got a very enviable job for those of you heebs that are into zines and/or library geeks: i get paid $8.25 per hour to read zines and write short abstracts of them, plus do some reference and archiving work.

fun fact: the sign over the kosher section of hewitt dining hall at barnard has a little picture of a torah on it. it's a clip art torah. my school is cooler than everything.

another fun fact: the barnard/columbia hillel building (1 block away from my dorm) is fucking awesome. it's brand new (or at least looks that way) and ridiculously nice, plus the hillel people are pretty cool. and they have foosball. nothing says observing the sabbath like a rousing game of foosball with the jew crew. a few weeks ago, i got to meet the founder of heeb, jennifer bleyer, and i took some back issues of heeb... for free! i ♥ free stuff.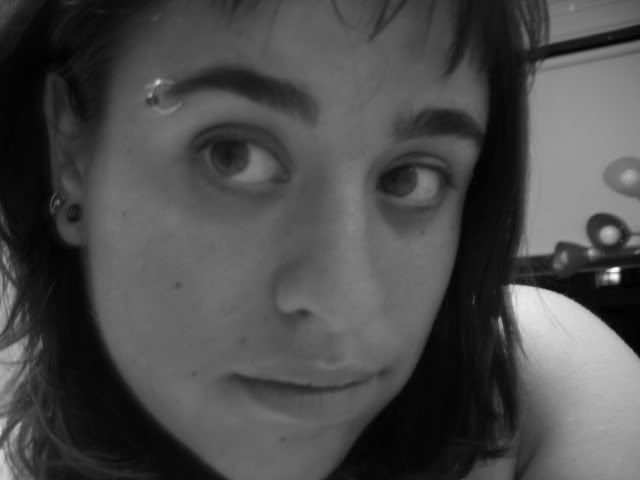 attempting to be cute.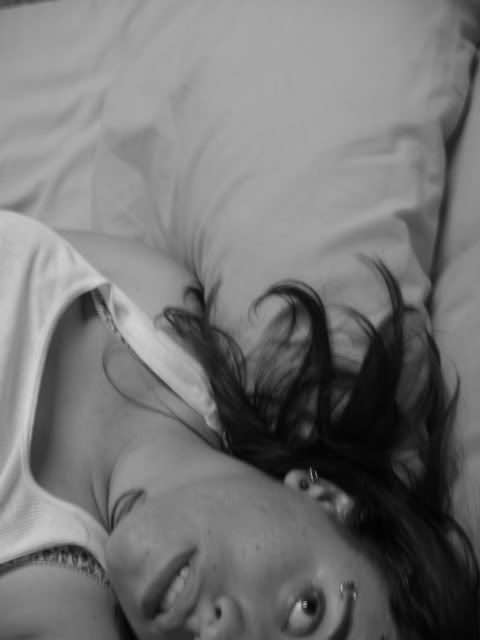 semi-artsy trying-to-be-symbolic camera whoring.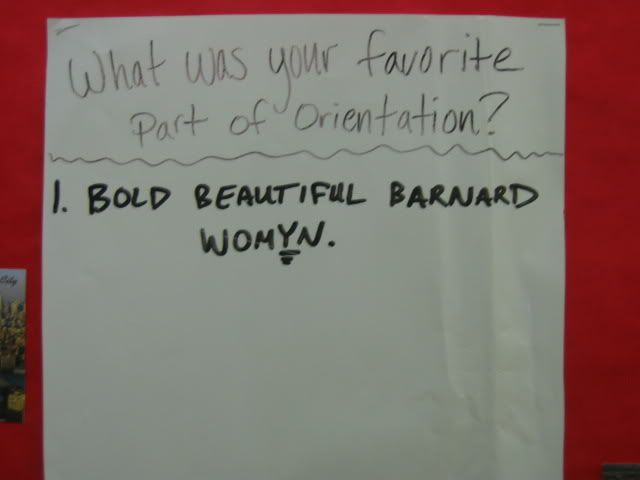 this sign is right outside my dorm room. the comment is my friend josh's (a jts student and very very religious jew, also ridiculously brilliant) handiwork. he borrowed the latest issue of heeb from me and i haven't gotten it back yet.



my awesome dorm. i just wanted to put this up here so i could brag.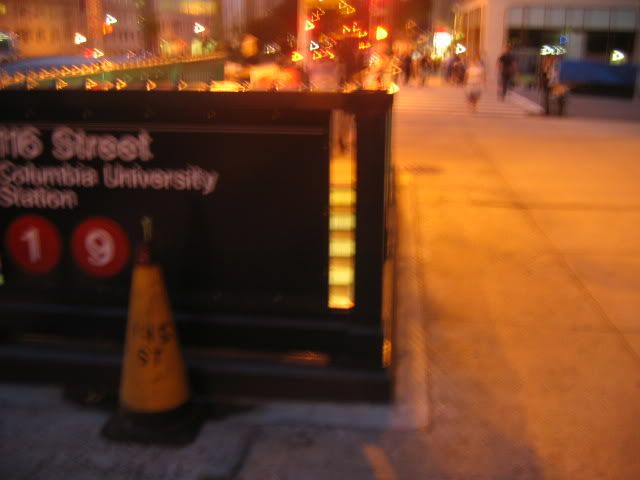 the subway stop at 116th and broadway, which is a half-block walk from the main gate at barnard.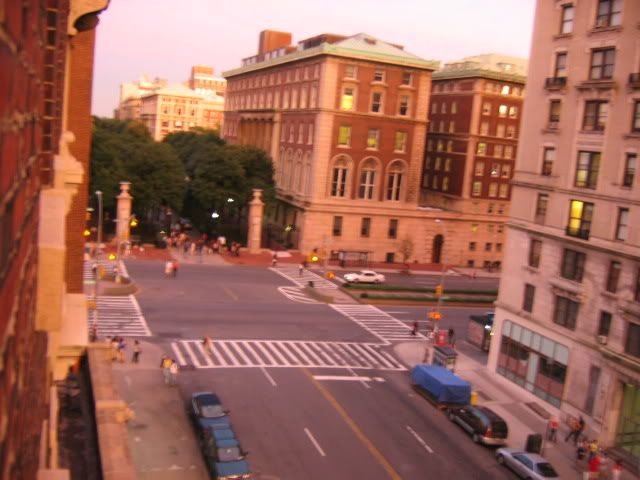 116th street and columbia's main gate, from my window.